In the southwestern United States, a fascinating city attracts millions of people from all over the world. Las Vegas stands for the American dream and a world that is unique. The reasons for the journey into the brilliant world of diversity. Most guests and visitors want to be distracted by the world of casinos. Games made Las Vegas great. The sinful city in the desert is so very different from the rest of the United States.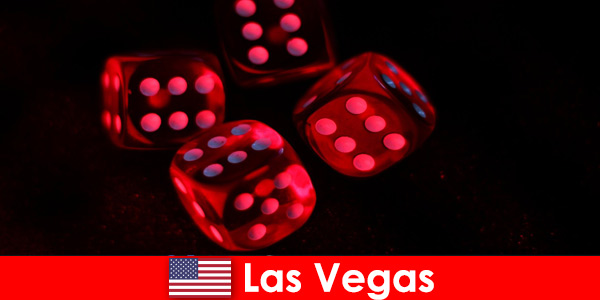 United States – once completely sinful
The United States is often in favor of a somewhat puritanical way of life. But that doesn't apply to Las Vegas. Here the visitor can be carried away into a shiny world and experience everything from the casino to a quick wedding in a glitter lock. The world-famous casino hotels, which are known not only for exciting games, but also for breathtaking buildings, are located on the Strip. From pyramids to colorful fantasy worlds, everything is available here.
Hot desert climate – air conditioning is a must
The megapolis in the desert is built in the hottest region in the country and is a top dream travel destination for many. Thanks to complex and ubiquitous air conditioning systems, this is not a problem. In Las Vegas, the visitor stays cool, even when the city is hot on the freeway. There are powerful air conditioning systems everywhere and make you forget the heat.
Games and weddings
Las Vegas is known for its large casino hotels and for its offers to get married quickly and unbureaucratically. But that's not all. The city is above all a glittering sea with breathtaking buildings. Las Vegas is a pure test-tube city in the desert. There is practically no historical building fabric. Everything is simply built anew into the desert and is constantly changing. Visitors can relax and watch the game of chance and then play along themselves. However, many are just fascinated by the glittering casinos and one-armed bandits and just want to watch. The colorful city in the desert also offers big shows with famous stars in the hotels, which can easily compete with what other cities have to offer. Those who prefer to experience nature can also go on excursions into the desert and visit large canyons.