Golf enthusiasts have long focused on the country in Asia and the former British colony as the hip golf destination. There are already 95 golf courses in the whole dreamland in Asia. Depending on your preference, you can find ideal golf resorts in the highlands as well as on the numerous beaches or with the jungle as a backdrop for the demanding golf experience for active tourists. Or you can visit the numerous golf clubs and use perfect golf courses in the region around Johor. Here you will find perfect golf conditions for golf tourists. The golf courses were also designed by top golf course architects and thus offer real world class and breathtaking golfing experiences – and that under pleasant climatic conditions.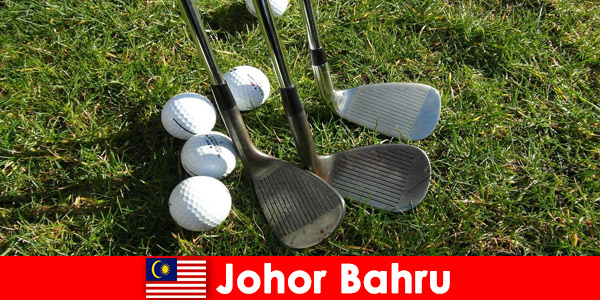 Johor Bahru – capital of the state of the same name Johor
In the vicinity of the city, active tourists who are looking for an exciting holiday and fantastic golf courses will find many opportunities to combine ambitious golf on 18-27 hole competition courses with all the comfort and wellness of the affiliated wellness and golf hotel resorts. Malaysia traditionally has many golf courses to offer because golf is a permanent relic of the traditional British colonial times. And golf is, after all, a national sport of the sport-loving British. And due to the special geographical and topographical conditions, the golf courses near Johor Bahru are often unique in their design. So it's no wonder – as a golf destination, Johor has long ceased to be an insider tip. Rather, golf is very present here and offers wonderful golf courses that leave the hustle and bustle of the big city behind, as you experience it in the capital of the country. Golf enthusiasts can also relax wonderfully here in Johor.
Golf courses – often naturally designed
Active sports tourists will also find specially unique and particularly beautiful golf courses on site, because these were reached without major changes to the landscape or construction work. This applies to the sites from the British colonial era as well as to newer systems. Without in-depth earthworks, the courses of the golf courses often follow the special topography on site. And this combination with the breathtaking landscape and the often impressive backdrop of British colonial architecture makes golfing in this Asian dreamland so unique. The whole year is recommended as a travel time. However, you have to reckon with a high level of humidity, which is by no means uncomfortable. Above