United States, the megacity on the east coast: New York. Hardly any other city can boast of being a world metropolis. This vibrant and diverse city with well over 8 million inhabitants attracts over 60 million tourists every year. No wonder it benefits from fabled fame in literature, film and music. It is not uncommon for people to dream of a trip there. It is well known that one should not wait too long for such a dream to come true. If the wanderlust is tempting, there is no need to lose any time! Because this lively metropolis is absolutely ideal for a spontaneous trip abroad. Even without long-term planning, great sights can be discovered for spontaneous travelers.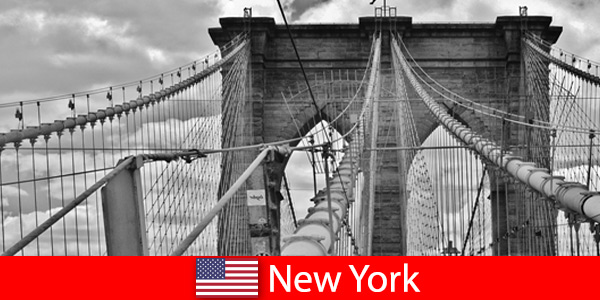 This special city has so much to offer – here are a few ideas
United States, New York, freedom and independence: no other symbol than the Statue of Liberty stands for it. You can visit them, but you should allow time for it. The Statue of Liberty and its viewing platform are usually very busy. If this is more of a deterrent, the world metropolis has many opportunities to enjoy a perfect view of the skyline. To name a few popular viewing platforms: The absolutely recommendable viewing platform of the Empire State Building "Top of the Rocks" – the viewing platform of the Rockefeller Center or New York's highest viewing platform in the One World Trade Center. Whether Central Park, Times Square or MoMA – if you need inspiration for a spontaneous trip abroad, the following tip is particularly suitable.
Unlimited possibilities with a New York Tourist Pass
You can definitely recommend spontaneous vacationers in a tourist pass. There are quite a few tourist passes. For a moderate price, they offer a sometimes large selection of sights, for which you can get up to one hundred percent discount on entrance fees. On the one hand, you can benefit from discounts. On the other hand, the tourist pass gives many suggestions for visiting certain attractions. When looking for a suitable tourist pass offer, a lot of information can be found on the Internet. You can definitely consult them, as the range of different options offered by different tourist passes is not exactly narrow.
Despite all spontaneity, one should keep a few points in mind
Some program items – with or without a tourist pass – should of course be considered in advance of the holiday. Otherwise, time cannot be used well during the excursion. Don't forget how big the city is. Accordingly, there are attractive places on offer for tourists. A few days are hardly enough to see even a fraction of what the city has to offer. The rule here is: take what you can take with you! However, you can take a lot with you in one day. Since the city is unfortunately not necessarily considered cheap, a spontaneous trip there is best in the off-season. Big advantage when making a spontaneous travel decision: last-minute flights can be got hold of as extremely lucrative bargains.