Florence in Italy is considered a major city for the birth of the Renaissance. Culture enthusiasts have long appreciated this and also make a pilgrimage there because of the art. Already in the 19th century it was known as the artist city due to its immense influence on the visual arts. Renaissance superstars originated or lived in Florence. The works of the old masters can still be admired in the original in the cultural city on the Arno. The galleries in the Uffizi are certainly a major attraction for fans of Renaissance art.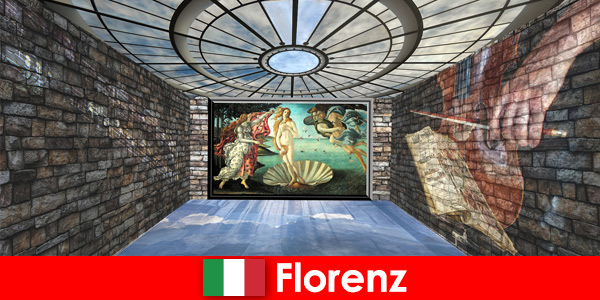 Visit the Uffizi once in real life – a dream for art lovers
The Uffizi Gallery was planned by a famous architect who one could confidently call a mastermind of the time. He was not only an architect, but also a painter and biographer of his contemporary painting colleagues. Today we owe him these magnificent buildings, which are worth a city trip due to their architecture. Art-loving guests naturally make a pilgrimage to the galleries housed in them. Not in vain, because art treasures from thousands of years are stored in them. In addition to the famous originals by the old masters, there are also masterpieces from ancient times. The Uffizi Gallery is a must for art fans! If you don't want to be a cultural boom, you should visit it on a city trip!
A landmark and a symbol of art par excellence
Some other great museums in the art city invite art enthusiasts to admire the old masters. The Galleria Dell'accademia, which houses a landmark of the Tuscan art city, which is also perceived worldwide as the landmark of Italy. It is the famous statue of David. It has an eventful history. She fell victim to vandalism in the 1990s. Someone chopped off her toe with a hammer! All the more thankful that it has survived centuries of weather influences and historical upheavals as well as possible! The history of art is undoubtedly a very exciting one. If you only know these works of art from a postcard, you shouldn't miss this in Italy.