With a little over 1.3 billion inhabitants, India is the country with the second highest population in the world. The port city of Mumbai is located on the west coast of India. Until 1996, however, the city was still called Bombay. The port city is considered a mixture of modernity and tradition.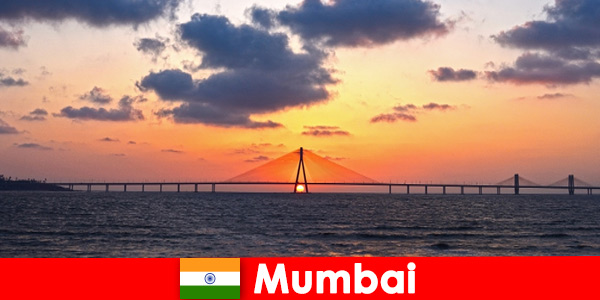 More and more tourists are drawn here
Tourism is growing. From year to year the country becomes more attractive for tourists. In the last 10 years the number of tourists who visit the "land of many contrasts" has risen almost linearly from 5 million to just under 18 million. The country is considered a very safe destination for tourists.
The land of many contrasts
India is considered a land of many contrasts. This is related to the social division. On the one hand, the emerging country is economically in the up-and-coming branch, on the other hand, there is still great poverty.
Mumbai as a dream travel destination for tourists
Mumbai is probably the most important port city on the subcontinent. In addition to this characteristic, the city has a lot to offer. The city, which was called Bombay until 1996, is located on the west coast of India. Like the rest of the country, the port city is divided between rich and poor. Mumbai is very modern by Indian standards, but at the same time shows many Indian traditions. The landmark of Mumbai is the Gateway Of India, which was completed in 1924 and is a real delight for travelers to Asia. It is a triumphal arch-like monument right on the water. There are several other constructions in the vicinity of this well-known structure. These include, for example, the town hall, the General Post Office or the majestic Victoria Terminus. Along with many other structures, these are popular destinations for tourists. In addition to the impressive buildings, the city delights with the many lively bazaars. The Chor Bazar is one of the most famous and largest flea markets in the city. Travelers to Asia can purchase a wide variety of utensils here for little money. If you are clever, try to negotiate the price down a bit.
Mumbai – a mixture of modernity and tradition
The port city is a mix of modernity and tradition. While the city is economically on the rise, it still has its Indian charm and the traditional buildings and bazaars. Those who are hungry for travel should find out about the climatic conditions before arrival. The summer in the city, or in the entire country, is very hot. This is especially the case in April and May. The ideal travel time is between December and February. In this phase the temperatures are a little lower and more pleasant.